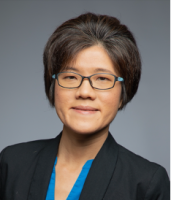 This series of lectures aims to familiarize the PSRI community and the broader particle technology community with the PSRI consultants. The consultants will present their backgrounds and give samples of some of the problems they've addressed during their careers.
Dr. Chew has over 8 years of experience in particle technology, membrane-based separations, and machine learning and has over 200 publications. Dr. Chew brings PSRI world-class technical expertise and skills in:
Mechanistic understanding of membrane fouling and mitigation
Because membrane fouling remains the Achilles' heel of membrane-based filtration, studies related to improving understandings of the fouling behavior and correspondingly advancing means of fouling mitigation are widespread. This presentation overviews some research efforts on enhancing mechanistic understandings on the deposition and mitigation of particulate foulants in microfiltration processes.
Application of Machine Leaning Tools to Understand Fluidization Phenomena
As big-data tools become increasingly popular, the employment of machine learning tools to advance the understanding of various fluidization phenomena was explored. The key goal was to provide mechanistic insights on various fluidization phenomena, as well as assess the predictive capability of such trained models that do not require any mechanistic understanding. Snippets of notable findings will be shared.
Hobbies: Swim, Read, Travel
February 15, 2022 - 9:00 AM CST
This webinar is open to the public, registration is required.
The webinar will be presented via ZOOM. Please make sure you have the latest version of the ZOOM client installed on your device by visiting https://zoom.us/download